A very warm welcome to my new website
WALK & TALK THERAPY
The days of sitting in a comfy chair or laying on a couch for therapy are over! I offer Walk 'n Talk therapy.
Walk and talk therapy is what it says on the tin. Instead of sitting in front of your counsellor in a traditional therapy room, the counselling session takes place outdoors walking side by side., on a park bench or maybe in a coffee shop. We choose the place you feel most comfortable, this may even be the traditional office or you may feel more comfortable outside, the point is, you choose.
This allows those stuck inside all day the chance to breathe, also some people don't feel comfortable in a small room with a stranger.

I offer a completely confidential Psychotherapeutic Counselling and life coaching Service, I see clients in Hertfordshire & Bedfordshire, I also see clients in London.
I am not just trained in one area of counselling but instead can use a wide range of therapeutic tools to tailor my approach to suit you. We are all unique individuals and should be treated as such, not one size fits all so why should therapy be any different?

If you would like to know more about the services I offer, please feel free to email me with any questions or queries you may have and I will be happy to get back to you.
"I am not what happened to me, I am what I choose to become." Carl Jung



Sometimes our Own Internal settings are Out of Sync
I use a systemic approach, looking at the whole person and everything thast effects your life. I have trained in many arera's and discipline's and intergrate these to best fit the individuals need.
I can help you by using:-
Person-centred counselling
Systemic therapy
CBT - Cognitive Behavioural Therapy
Psychology
Life Coaching
Goal setting
Mentoring



My Services are individually Tailored to suit you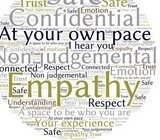 Many people come to counselling and therapy to work through issues from the past, to deal with a crisis, or to work on an ongoing concern such as workplace or family stress, relationship breakdowns or bereavement. Counselling can be a long or a short term commitment, dependent entirely on your individual needs.
Some people are just struggling with setiing goals and need a bit of coaching.
Whatever your need I can tailor the help to suit you.